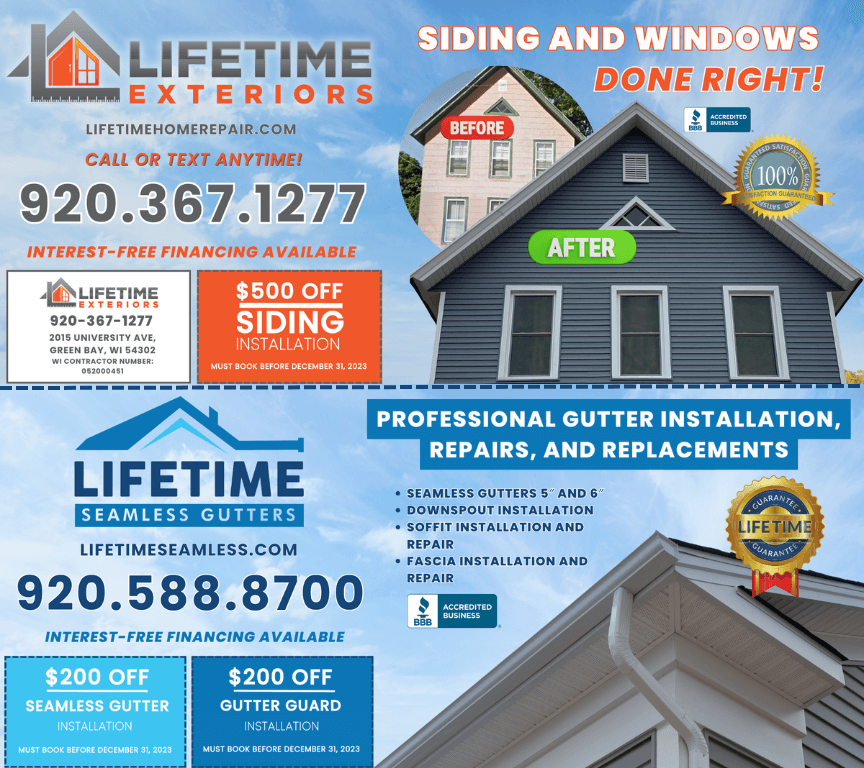 Terms and Conditions for Coupons:
This offer is valid for homeowners over 18 years of age. The following persons are not eligible for this offer: employees of Lifetime Home Repair or associated companies or entities, their immediate family members, and previous participants in a Lifetime Companies in-home consultation within the past year. Current or previous quotes are not eligible for a discount or pricing adjustment. Sales tax will not be discounted. This offer cannot be combined with any other sale, promotion, discount, code, coupon and/or offer. This promotion has no cash value. Only one coupon can be used per invoice. Lifetime Home Repair, Lifetime Exteriors and Lifetime Seamless reserve the right to end this or any promotion at any time.
Terms and Conditions for discount chips:
After going through our screening process you will choose your Lifetime Home. We only require 1-2% of the purchase price as a down payment. A portion of your monthly rent will be put aside to further grow your down payment over three years.
Whenever you are ready, you are able to purchase your home at the price that is negotiated during the onboarding process. If things change for your situation, you can walk away at any time.